Presentation of the eMaaS service to the students of the Civil Engineering department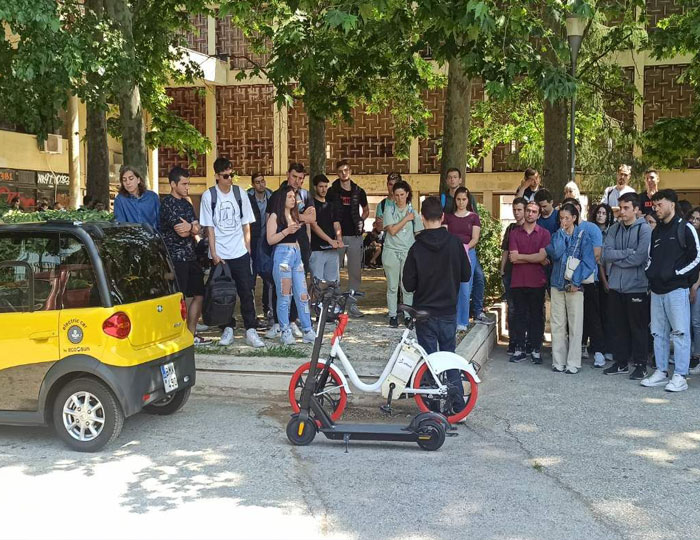 The students of the 4th semester of the Civil Engineering Department of the Aristotle University of Thessaloniki had the opportunity to learn more about the concept of electrification and mobility as a service (Mobility as a Service - MaaS). In the framework of the Transport Engineering course, presentations were made by the eMaaS project partners on the pilot operation of the system, the pricing policy and the incentives established to attract users to the system, especially students. At the end of the presentations, a demonstration of the shared vehicles of the project and the application took place.
Overall, the idea of the pilot application of the eMaaS project is to familiarize the citizens of Thessaloniki with the whole topic of electric mobility and the concept of MaaS. Thessaloniki is the first city in Greece where a MaaS system is implemented and can be a model for future applications.